How to install WinSCP
Installing WinSCP really is an easy task, you just have to go to the official website and download the installer.
WinSCP interface style Commander
You can take a look a the WinSCP website to see how easy is the installation, we prefer the Commander interface style (two panels, local-remote) that basically match most of the classic FTP utilities available on the market, that you're probably already used to.
WinSCP basic tasks
Feel free to go to the WinSCP basic tasks section to learn about the several things that can be done with this powerful tool.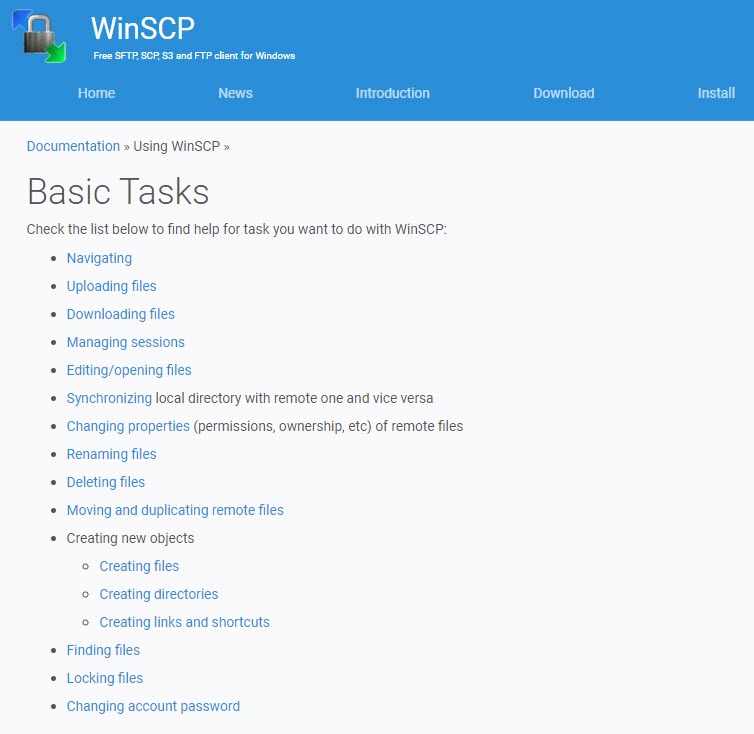 Open SSH support
The fact that WinSCP supports Open SSH is the main reason why we are going to use it when connecting to our CentOS Virtual Machine, mainly when dealing with files and folders, ownership and permissions are easily configured using the GUI, another useful tool is the text editor, here you can use the one that comes by default or if you prefer you can change it for your text editor of your choice.
Where to go next?
Once you have WinSCP installed on your PC you can start using it, for that the first thing would of course the creation of a session, and for that purpose you can take a look a the following article.