Buying a .com domain from IONOS by 1&1
I've already explained the reasons why I prefer IONOS by 1&1 to buy .com domains, you can take a look at this article to see them by yourself.
Checking domain availability
You can use my referral link to check and buy your .com domain here.
Domain name available
I'm pretty sure that all of you wanting to purchase a .com domain to start building your website already have a domian name in mind, or at least a few words to combine until you get a domain name that you like the most, that is my case, I've been thinking on a domain constructed from the words "Solid" and "Knowledge", and for me "solkno.com" would be great, fortunately that particular Domain Name is available, see image below.
Step 1 – Log into IONOS by 1&1
You'll have to create an account at www.ionos.com to be able to buy and manage your domains, in my case I've already created an account with them so I just proceed to log into the website.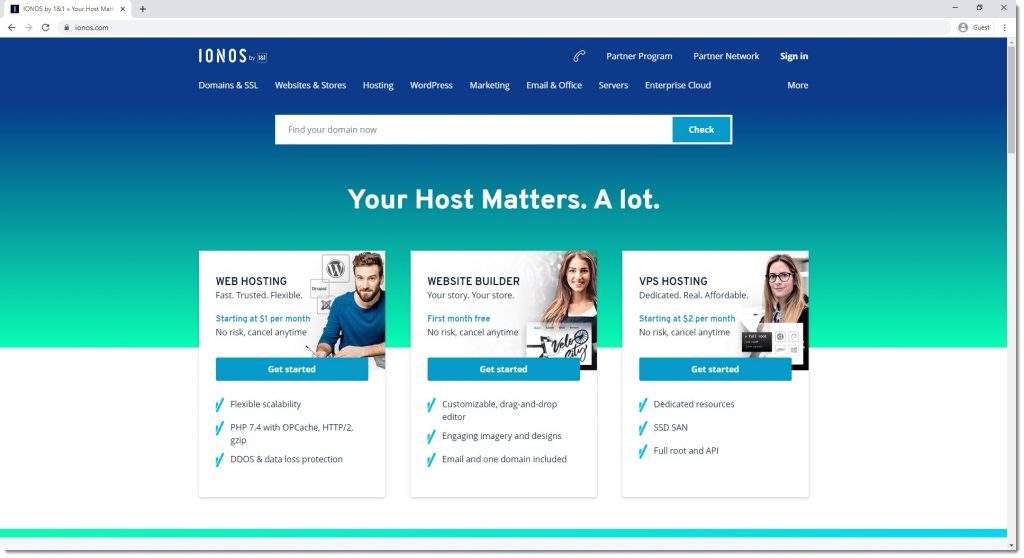 In my particular case I did set the 2FA for security reasons, see image below.
Step 2 – Register Now
After checking the availability you must select Register Now.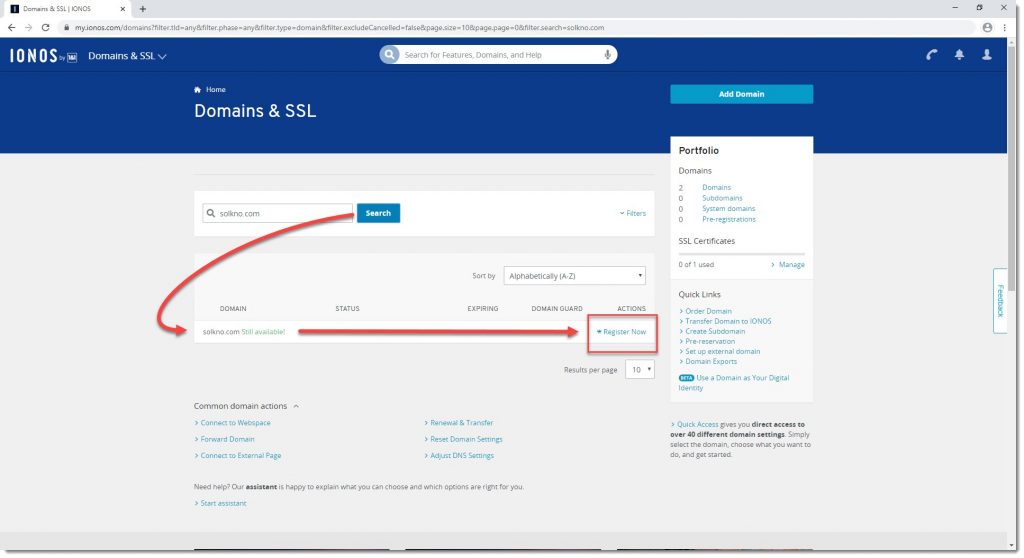 Step 3 – Add to cart
In my particular case, and because I've already used the special price the first time I bought a domain, now I have to pay the full price, as you can see in the image below.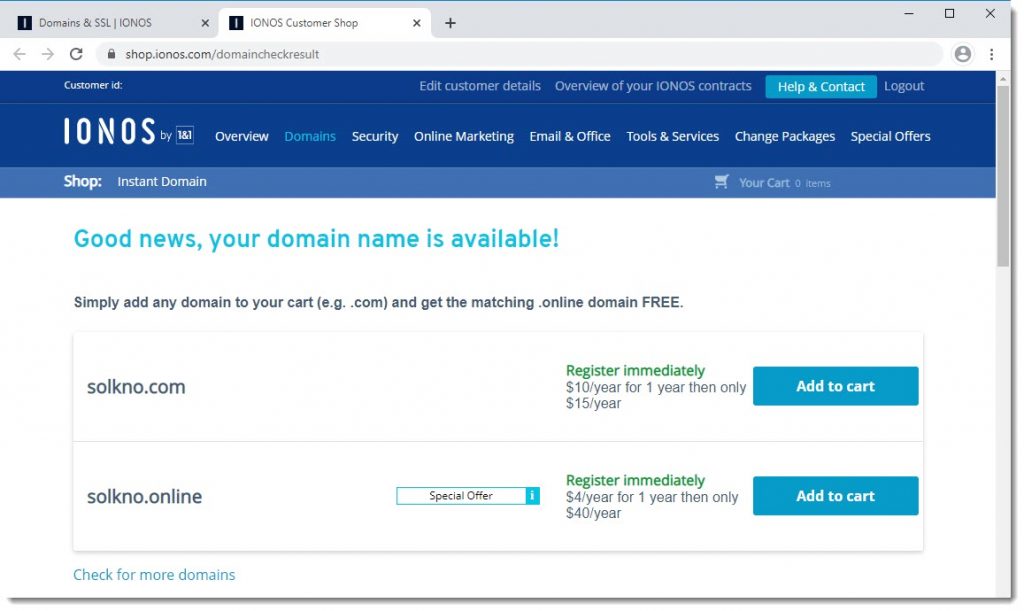 Step 4 – Check Out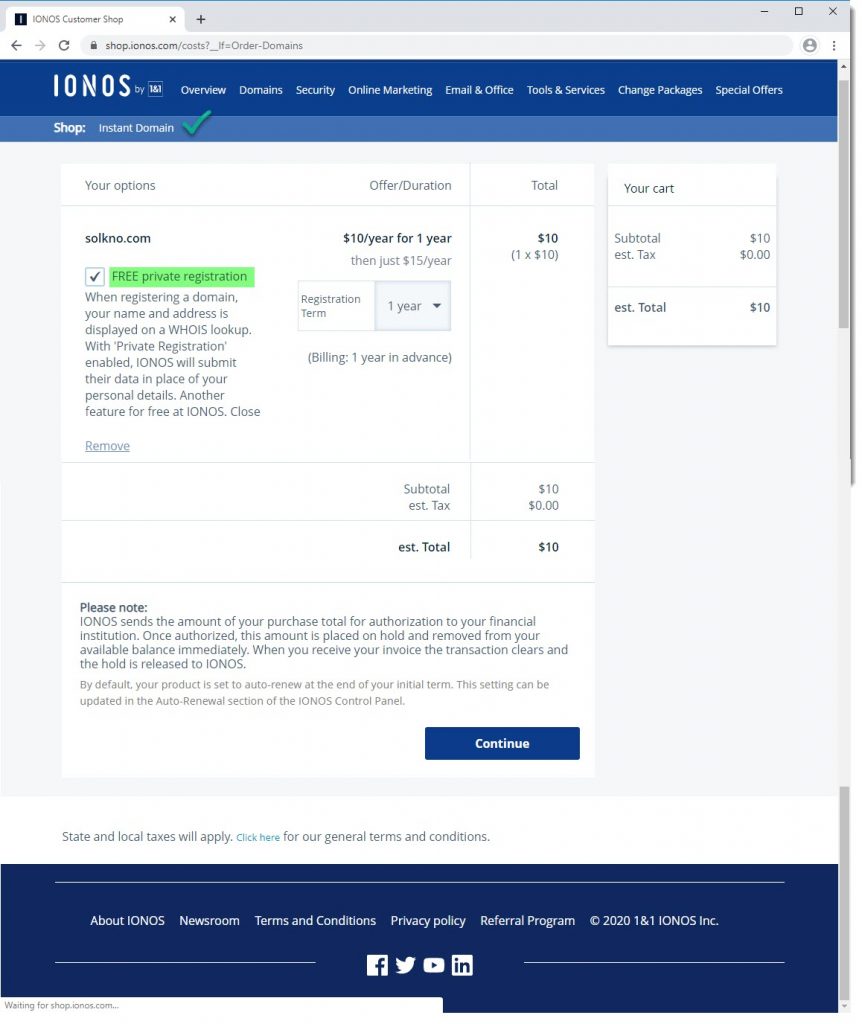 Step 5 – Order complete – go to Control panel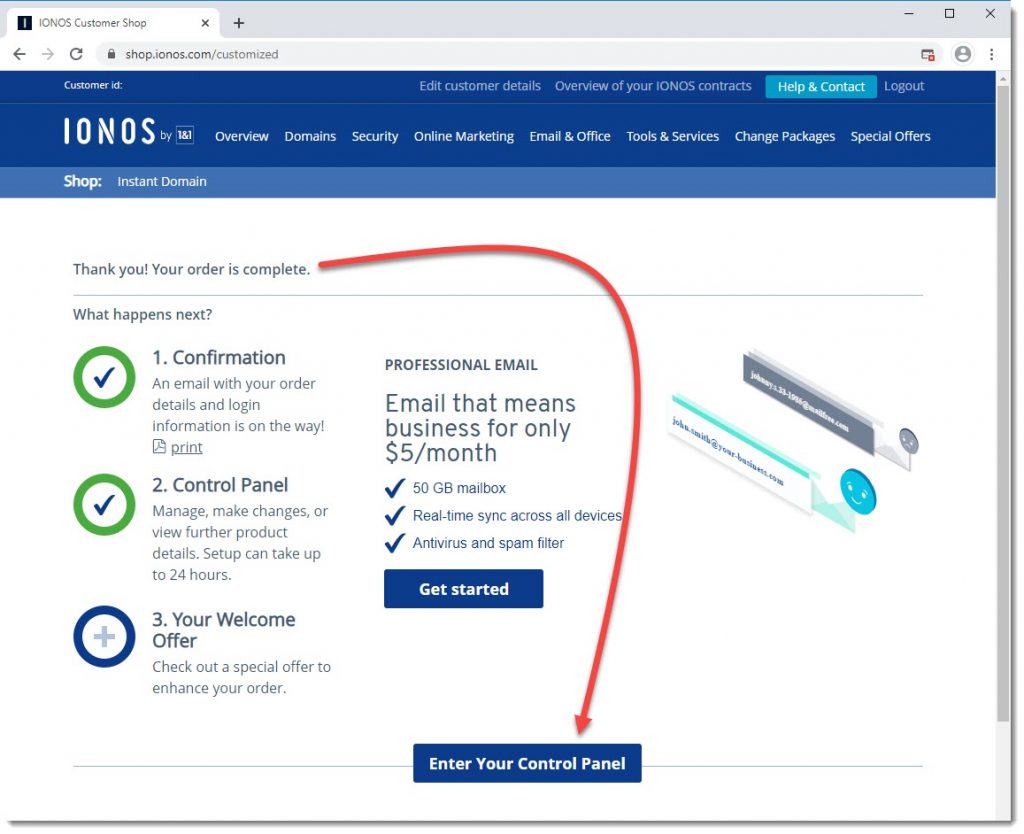 Where to go next?
The domain you've purchased is immediately available for you to start using it, that's what the "Instant Domain" feature mean, configuring your domain will be covered on another article.