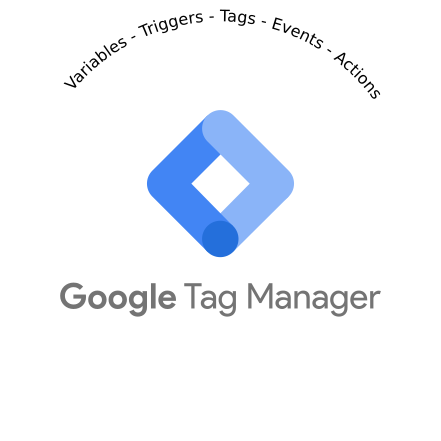 What's Google Tag Manager?
Google Tag Manager is a free tool that allows you to create "marketing tags" without having to touch the source code of your website, it basically is a tool with a user-friendly, web-based GUI (Graphical User Interface) that simplifies the management of tags.
Why should you use Google Tag Manager?
Having a website either personal, for a business or a commerce comes with the need of knowing how effective or useful the website is, and for that you want to have feedback from both, users themselves via e-mail, comments, etc. but also from the website itself, as you probably know every element on your website is perfectly identifiable and subject to be tracked, if a PDF file was downloaded you want to know that, if a video you recently published was reproduced, how many clicks an image containing a link received today, yesterday, last month, almost everything on your website, every event can be registered and tracked, that's the main idea behind, digital marketing, it lean and thrives on data.
What is a marketing tag?
A marketing tag is just a tool that allows you to send a signal each time an event occurs on your website, a file was downloaded, a video was reproduced, etc.
Where to go next?
Take a look at the following articles to learn how to install and configure Google Tag Manager (GTM) and the GTM Preview Tool to be used for your website.