Taking advantage of WinSCP tools
The fact that we've selected Open SSH when generating the pair of keys (Step 7) allow us to take advantage of the quick copy tool provided by WinSCP to also copy the Public Key that will be used by our terminal emulator SecureCRT.
How to copy the Public SSH key to the remote server
The following animation shows how to copy a Public Key that was generated by SecureCRT (Identity.pub) using the quick copy tool provided by WinSCP.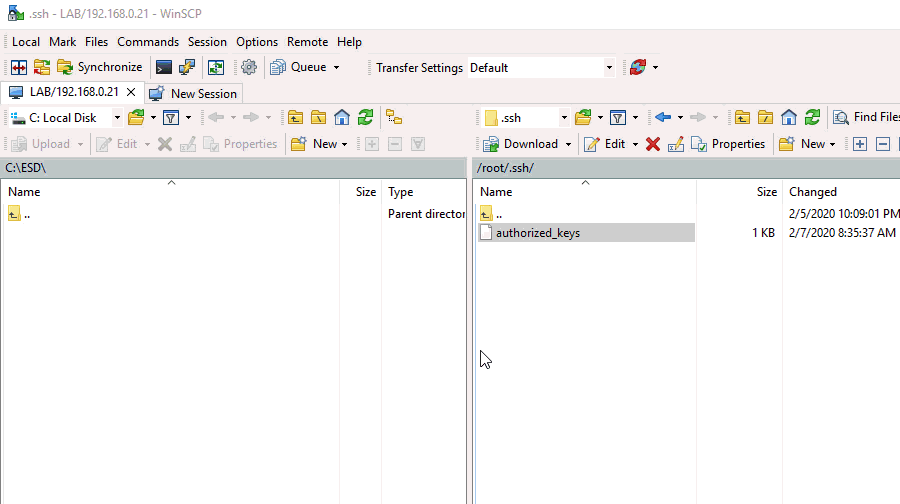 Step by step screenshots
As always we're including each and every screenshot for you to see the taken steps in more detail.
Where to go next?
The last step before being able to login into your remote server making use of the SSH Keys is to map the Private key to your SecureCRT session.